Boutique noise rock-label Crazysane Records have added yet another eccentric band to their roster of unusual acts. Yagow from Saarbrücken, Germany are ready to entrance the world with their eponymous debut album and we at Arctic Drones are happy to bring you the exclusive advance stream of the full record.
The self-dubbed psychedelic space gaze trio are a relatively young ensemble, but with Yagow they have delivered an impressive work of art. Yagow's music has a cinematic quality that is incomparable to the mood-defining moments of film soundtracks. The album makes Saarbrücken seem like the wildest place imaginable—purple shoelaces and black leather hat, marine iguanas and black mambas in a Berlin underground club, a lone cigarette on the end of a theatre length cigarette holder. The sounds of Yagow provide a fertile ground for the imaginative mind to wander and their melodies are able to transport you from self-imagined scene to self-imagined scene.
Musically these guys are firmly rooted in the European psychedelic rock-revival. Yagow's melodies are at times triumphant, but mostly they sound just big and languid. The lazy vocoder vocals make you forget about the presence of lyrics, morphing the sung words into a fourth instrument with its own distinct texture. Meanwhile catchy guitar licks jump up and down out of the sludgy mass of rumbling bass and drones, while the drums are like the mountain underneath the molten lava—solid but still hot as a mofo. 
I've been listening to this record for over half a year now, and I can't get over the amount of lasting power these six songs have. At first glance Yagow seems to be an unassuming work of psychedelic laziness and desert rock riffing, but even now I am repeatedly struck by the small peculiarities and convincing mood of these songs. Casually revisiting this record will definitely be rewarded with a profound and lively experience of one's own imagination as well as a fresh taste of sun, sand and space.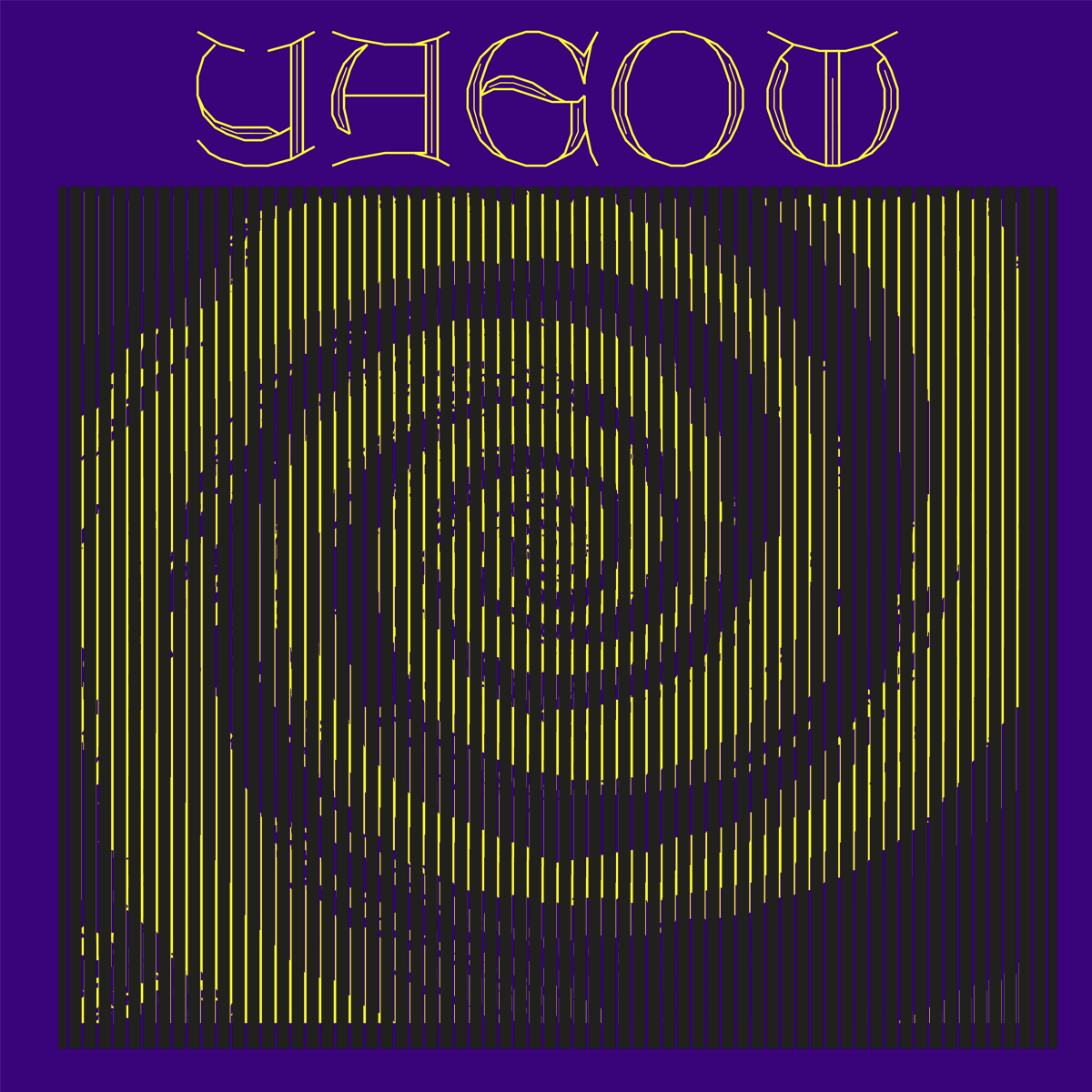 Yagow will be released on June 16 and can be pre-ordered right now through Crazysane Records! Available on CD and vinyl formats.